This undertaken time after time results in an ongoing culture of continuous improvement supported by an underlined philosophy of striving towards excellence. The result - happier customers, increased sales and higher profits. Typical examples in manufacturing are the reduction in direct labour hours or the reduction in part shortages and in the service industry the reduction in order response times or the reduction in R&D cycle times.
Providing services throughout Ireland, the CH Lean team bring an experienced hands-on, result oriented approach to the implementation of Lean. We believe in structured coaching and mentoring of your employees so that they get the results - not us! We help you clarify your needs and quantify the benefits before applying the Lean techniques. Our primary aim is to help you get sustainable results linked to organisation objectives and fast. We are experienced multi-sectoral Lean management professionals with a down to earth philosophy that works.
If you are an Enterprise Ireland or IDA Ireland company then we can talk you through the various grant aids available to implement Lean. Determining the most suitable Enterprise Ireland Programme for your business largely depends on your business size and level of Lean experience.
A good place to start is often a Benchmarking/Competitiveness Health Check covering all aspects of your business.  Outputs include an identification of the strengths and weaknesses in your organization and an action plan to priority opportunities.
Competitiveness Benchmark is part of a National Lean Effort supported by Enterprise Ireland & IDA Ireland. CH Consulting are approved users of the Competitiveness Benchmark tool, managed by Enterprise Ireland's Competitiveness Department who hold the State's licencing agreement with the database providers.
We facilitate the application of Lean techniques most appropriate to your organisation. When necessary we use complimentary philosophies and approaches. A typical example is the use of the 6 Sigma structured problem solving approach of DMAIC which aids in the definition of a problem, measures the organisational impact, identifies root causes, implements solutions and standardizes results.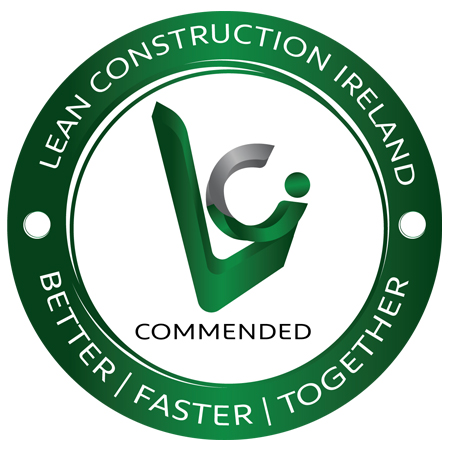 Our approach is to identify improvement opportunities that support strategic growth and can be measured in real terms. This ensures that focus on performance is fully owned from the outset. Lean can improve all elements of the business, from management development, planning, procurement, production, administration, sales/marketing, quality to outbound logistics.
Contact us and see the difference we make.